The Federal Excise Taxpayers would be busy preparing the tax returns to complete the second quarter of 2022 returns. Don't try doing it all yourself and let the tax preparation take all your time, choose electronic filing with https://TaxExcise.com and complete it in 3 simple steps. Electronic filing is fast, easy, safe and economic.
TaxExcise is an IRS Authorized electronic tax filing service provider for all the Federal Quarterly Excise Tax Forms at one place since 2007. The economic filing starts at $29.99 for a zero liability tax return. You can choose between a scalable and easy pricing based on your excise tax needs.
August 1, 2022 is the due date for the 2nd Quarter Federal Excise Taxes with the IRS, choose electronic filing to complete and pay the taxes on-time and receive the acceptance instantly.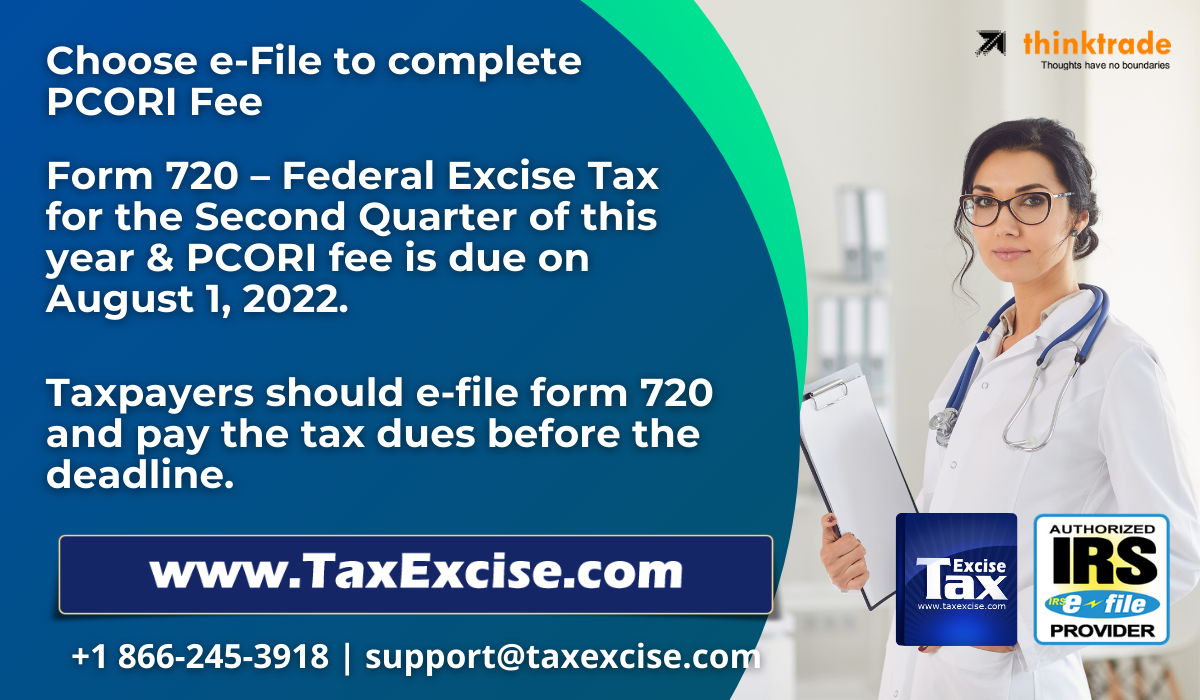 Continue reading Quarterly Excise Tax for 2nd Quarter of 2022 is Due now →