Truckers, the IRS Tax Form 2290 and Schedule 1 are now due for the Tax Year that started in July 2021 through June 2022. August 31, 2021 is the due date, choose electronic filing to report and pay the Federal Heavy Vehicle Use Taxes with the IRS. TaxExcise.com bring you the best service, our support  agents are working round the clock to guide you through your 2290 reporting process. Act fast and you just have couple of weeks to have this done.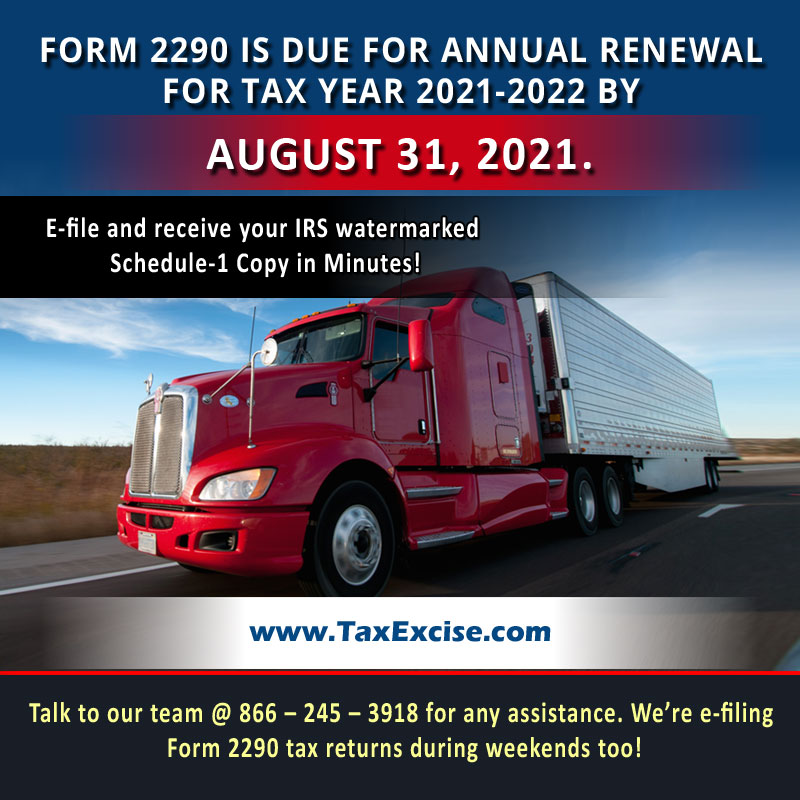 Form 2290 and Schedule 1 Proof Receipt:
Anyone who has registered or is required to register a heavy highway motor vehicle with a taxable gross weight of 55,000 pounds or more in their name at the time of first use on the public highways during the reporting period must file Form 2290, Heavy Highway Vehicle Use Tax Return. 
Continue reading Time to renew and pay the Form 2290 and Schedule 1 for 2021-22 →