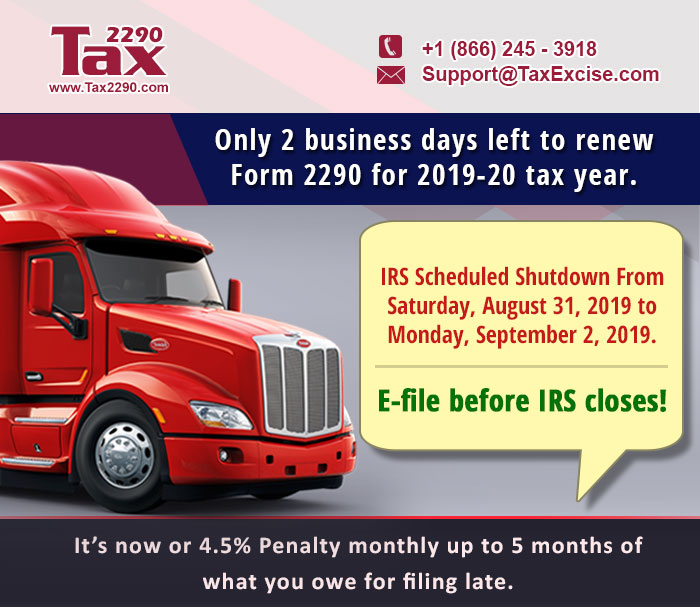 We are heading towards the end of August and the official deadline for IRS Tax Form 2290 is extended till September 3, 2019 for this tax year as the usual due date August 31 falls on a Saturday. The next business day, September 2 is a Federal Holiday so the official deadline is September 3, 2019.
Today August 29th and you have just couple of days to get your Federal Vehicle Use Tax Form 2290 renewed and receive back the Watermarked Schedule 1 Proof of Payment for this current tax year.
IRS Tax Form 2290 and Watermarked Schedule 1 receipt.
This Form 2290 is an annual tax paid in advance with the IRS for all the heavy vehicles use on a public highway from July and that is to be registered on your name with the federal bodies such us DOT and DMV.

Continue reading

HEADING TOWARDS LAST COUPLE OF DAY TO RENEW FORM 2290 WITH THE IRS FOR THE TAX YEAR JULY 2019 TO JUNE 2020