We're so excited to celebrate our Independence day on July 4th, It's when we celebrate our nation's mythology with a day off, a backyard barbecue, and plenty of fireworks.  We're on for the celebrations and time for us to give it back to the #Truckers out there in road, who is making these celebrations possible with a Flat 10% off on the 2290 efile preparation fee. Teat yourself by applying the code "FREEDOM", valid till 7th July.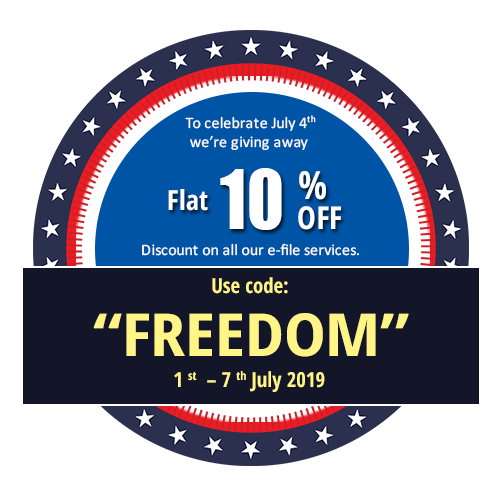 July 4th holiday travel
A record-breaking number of Americans, 48.9 million, are expected to travel for Independence Day in 2019, including a record of 41.4 million people who will drive for their holiday getaways, AAA reports. A planned travel itinerary could give you more time with loved ones instead of stuck in traffic.
Overall travel volume for the holiday is expected to rise 4.1% over last year, with an additional 1.9 million people planning road trips and other vacations to celebrate America's birthday. July 3 is expected to be the busiest day for people hitting the road, according to INRIX, a global mobility analytics company. The greatest coverage and intensity of thunderstorms is expected between 3 and 9 p.m. across this swath of the central United States; however, there could be storms before and after that time frame.
Independence Day holiday travel, by mode
Automobiles: The vast majority of travelers – 41.4 million – will hit the road, the most on record for the holiday and 4.3% more than last year.
Planes: 3.96 million people will take to the skies, the highest number on record and 5.3% more than last year.
Trains, Buses and Cruise Ships: Travel across these sectors will increase by 0.6% to 3.55 million passengers.
Be prepared and plan your holidays accordingly, wish you a happy 4th of July and Independence day to the truckers out on the road. Never miss another opportunity to save during this holiday week. Happy and Safe Trucking to all…!