Tax2290 Electronic Filing is for You!
Anyone can prepare and report the Federal Vehicle Use Tax Form 2290 electronically. No matter how many trucks you report? what type of business you run? if you owe 2290 then electronic filing is for everyone.
August 31 is the Due Date and you just have 2 more days to go and just 1 business day this time, Monday. Act fast and get it reported and paid electronically in minutes at TaxExcise.com and Tax2290.com. Talk to us at (866) 245 – 3918 or write to us at support@taxexcise.com.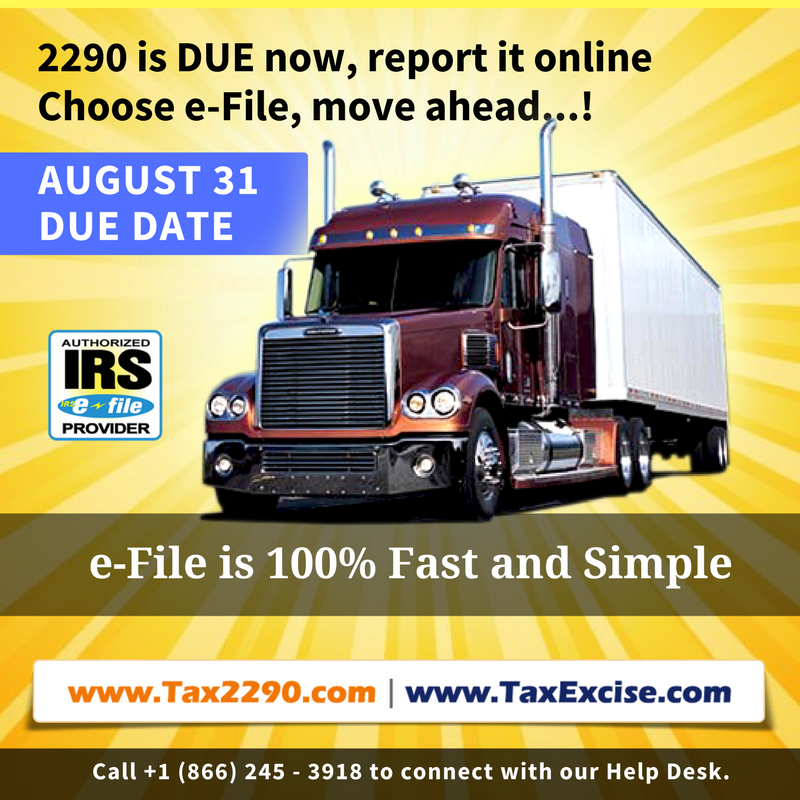 Continue reading

Tax2290.com Electronic Filing is for You Truckers