Happy New Year from ThinkTrade Inc, that owns and operates TaxExcise.com! For businesses across America, 2020 was one of the most challenging years in history. Hope 2021 would be an year of new hope and opportunities that can help you start, grow, expand, or recover your business. 
Despite the coronavirus pandemic, business owners have been resilient, pivoting, and adapting their business models to navigate continually changing conditions. With the new year on the horizon, there are potential new opportunities to take advantage of and ways to adapt to the challenges. ThinkTrade Inc. is working through the tax software's to help you cross the tax barriers to an extend. Let us collaborate and work towards a better 2021 for everyone of us.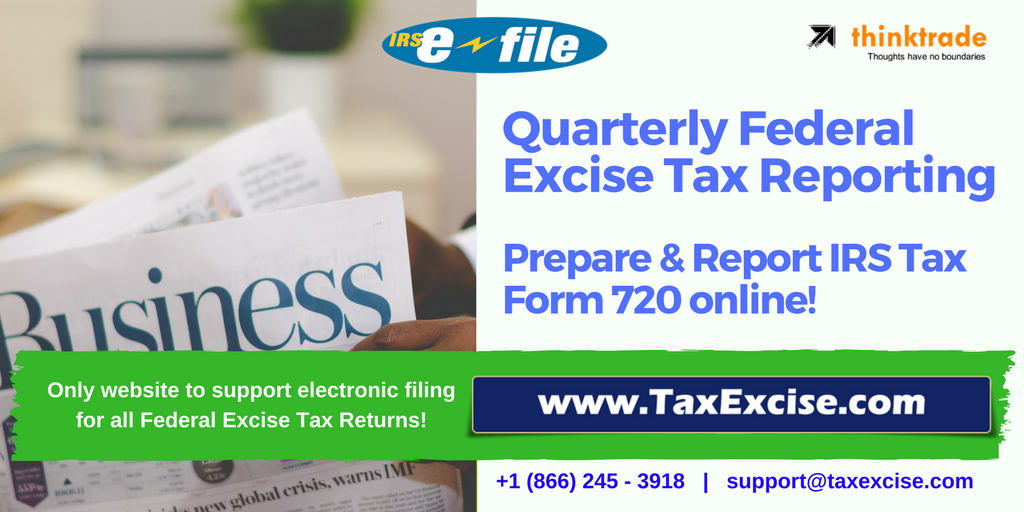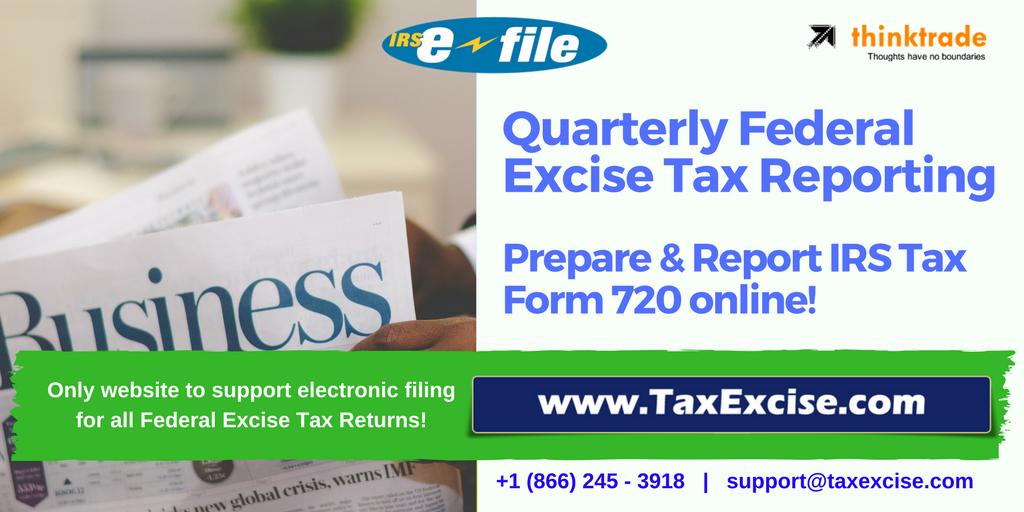 We would like to take this opportunity to Thank every user who helped as to pass through the tough times of 2020 and stood by our side. Time for us to payback the benefits and help the businesses to report and pay the Federal Taxes on time and with maximum accuracy. Choose electronic filing for faster and accurate filing, IRS prefers and encourages taxpayers to choose electronic filing over paper returns. Let this year 2021 be the year of change and move towards faster and better tax filing models.
IRS Federal Excise Tax Form 720 where businesses report and pay the excise taxes for 4th quarter of 2020 on the services rendered or good sold has a excise tax liability has to report it by January 2021. TaxExcise.cm is now all set to help you with your Federal Excise Tax returns for the 4th Quarter. Electronic filing is easy, fast and safe; has higher advantages than paper or manual filing.
We have a experienced support staffs waiting to answer your questions and guide you through your tax returns efiling. We're working from 9:00 AM through 6:00 PM Central Time on all business working days. TaxExcise.com is the only website that supports electronic filing for all Federal Excise Tax returns at one place since 2007. Come let us join together to make 2021 a fabulous year for every one of us.
---
IRS Federal Excise Tax Form 720 is now due for the Tax Year 2020 4th Quarter. Choose Electronic Filing for Fast, Easy and Safe filing. EFiling with TaxExcise.com is the best way to report and the only website that support online tax reporting for all Excise Tax returns at one place.