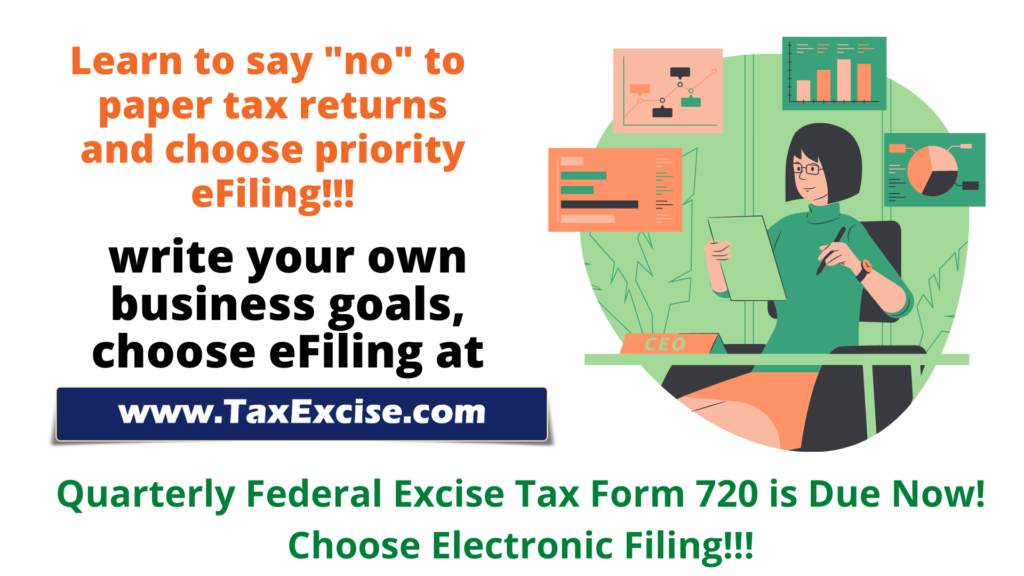 Overcoming the Pandemic, one of the most essential business goals is to stay compliant with the IRS by not missing out on the deadlines. Being the 1st month of the year, and it is the end of the month resulting in 3 Tax Deadlines.
* 4th Quarter Form 720
Form 720, Quarterly Federal Excise Tax filing has to be reported before the end of the month following the calendar quarter. Form 720 is filed every quarter to report taxes imposed on the manufacture, sales, or usage of a certain type of goods & products, as the 4th quarter deadline falls on 31st January 2021. If missed or filed late will result in paying penalties.
* Form 2290
If the vehicle was Purchased or first used in the month of December 2020 it's time to have it reported before 31st January 2021 to receive your Stamped Schedule 1 copy within minutes.
* IFTA
International Fuel Tax agreement is reported for vehicles which travel in 2 or more IFTA Jurisdictions. The reports will house the amount of fuel used and mileages covered. You will need to report for the 4th quarter of 2020 before January 31st 2021.
With deadlines of 3 forms, beat the rush & be hazel free by completing the filing online @ Tax2290.com/ Taxexcise.com, which is user-friendly, cost-effective, and processes returns in a timely manner. E-Filing will receive a quicker response and are accepted by the IRS within minutes after filing.
Don't hesitate to reach us for any assistance @ 866-245-3918 or try our Live Chat support for instant replies or you could mail us @ support@taxexcise.com for more clarifications.