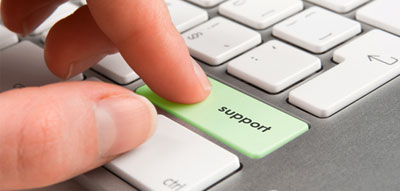 "The only reason why we ask other people how their weekend was is so we can tell them about our own weekend"
Trucking, the profession speaks about the difficulties owned and faced on the road, behind the wheels and while at Truck stops. What gives you the strength to move ahead each day, make deliveries, and serve the nation? Well, this dedication and motivation keeps you going, and it holds like an inspiration to run show. And not to mention, you are the main reason for our success. Truckers who deal with heavy vehicles come over, file their HVUT taxes online with Tax2290.com during the weekends too, since our customer support team is now available to take calls, email and chat.
Efiling is one such method, which simplifies the process of tax filing and paying your HVUT taxes with the ability to E-File. Anyone who is filing a return with 25 or more vehicles is required to file electronically, but everyone is encouraged to do so. Through an IRS Authorized E-File Provider, like Tax2290.com, you can E-File your Form 2290, pay your HVUT taxes owed to the IRS and receive your Stamped Schedule 1 within minutes. Having the option to E-File makes the annual filing process quick and easy. The electronic version of Form 2290 will improve excise tax processing, expedite refunds, save personal resources (e.g., time & postage) and reduce preparation and processing errors. Your Schedule 1 will be available almost immediately (once your return is accepted by the IRS) through Tax2290.com.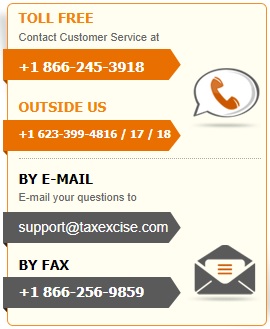 However, today, we have good news for all of you who wish to file their tax return by the weekend. Our customer support team will be available to answer your questions through Phone, Chat and Email even over the weekends. And if you are thinking of filing your form 2290 tax return online, come over this weekend and get your returned filed with ease and assistance.
Time wait for none, we all know that. So if you are yet to file form 2290 HVUT for your heavy rig that weighs more than 55,000 pounds, come over to Tax2290.com and get your return filed. We are here for your perusal and we ensure you would not regret coming over and filing with us. For easy reach, get in touch with our Tax Experts @ call us at 866-245-3918 or write to support@taxexcise.com or Ping our Tax Experts using the LIVE CHAT Option on the Website.