Celebrate Father's Day with 10% OFF by Pre-filing Form 2290 for TY 2021-2022. Use code: THANKSDAD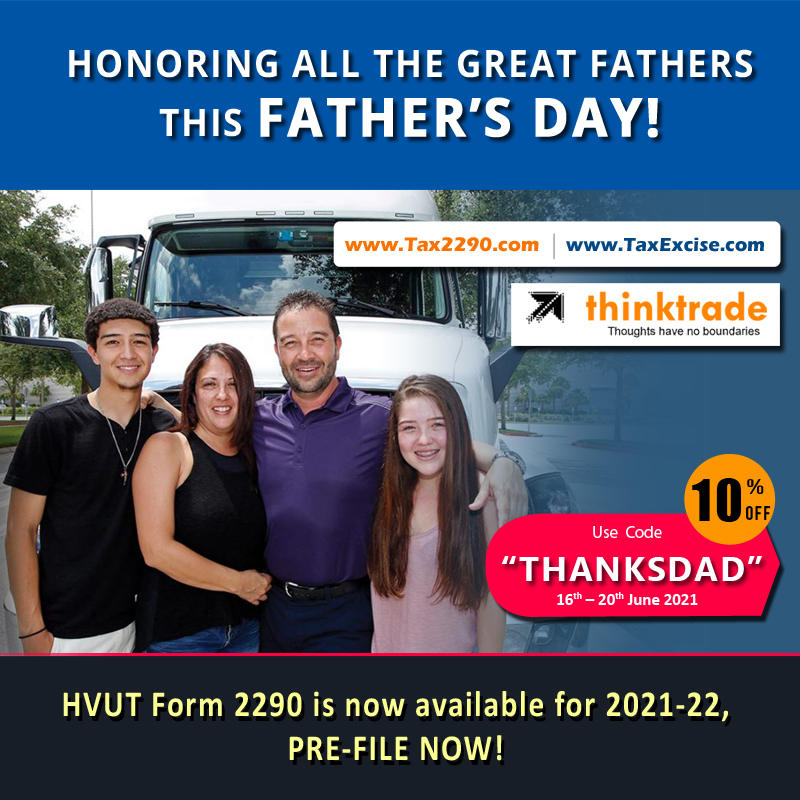 A son's first hero, a daughter's first love. We get it! It's hard to put into words just how special that man really means to you. Whether it's your dad, uncle, brother or grandpa, anyone who has been a father like figure and guided you onto greener pastures deserves recognition. What better way to make sure you express your love and gratitude for him the right way this Father's Day.
Continue reading

Honoring All The Great Fathers This Father's Day!