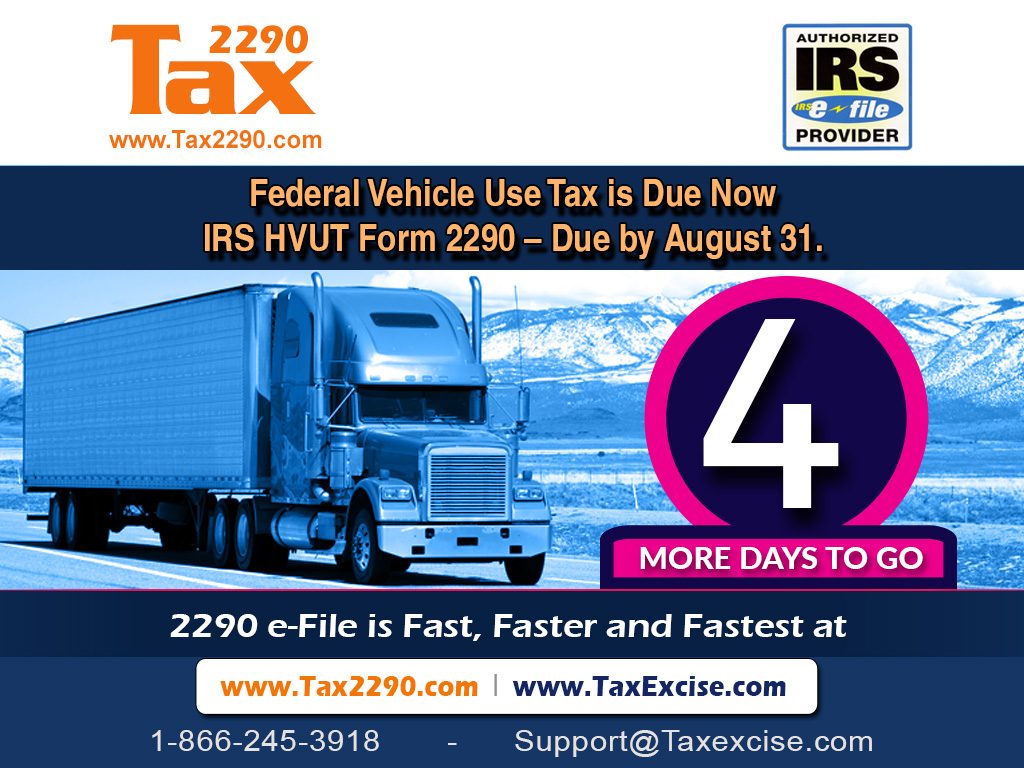 Deadline to E-File Heavy Highway Vehicle Use tax (HVUT) Form 2290 for Tax Year 2018 – 2019, is almost here. You are left with only 4 days to E-file Federal Excise Tax Form 2290 for tax Year 2018 – 2019 which is due by August 31st. Even if you file your tax Return by September 01st, 2018 your filing will be considered late and possible chances of penalties are very high.
With only 4 working days in hand including today, the chances of using any other method than E-filing is highly impossible. Hence Truckers and Trucking Companies are requested to react fast, as the last minute filers have already started flooding to E-file their HVUT and a possible network jam on the last day which would delay your Filing process.
So log on to www.Tax2290.com and complete your Form 2290 right away for Tax Year 2018 – 2019, our dedicated Tax Experts will available to assist with your E-filing process, call them @ 1-866-245-3918 or write to them @ support@taxexcise.com or chat with them using the LIVE CHAT option on the application.