The Internal Revenue Service on March 22, 2022 through the Issue Number: IR-2022-63 reminded taxpayers who have a tax bill that there are several ways to make payments, and there are options for many people who can't pay their tax bill in full by April tax deadline.
The deadline to submit 2021 tax returns or an extension to file and pay tax owed this year falls on April 18, instead of April 15, because of the Emancipation Day holiday in the District of Columbia. Taxpayers in Maine or Massachusetts have until April 19, 2022, to file their returns due to the Patriots' Day holiday in those states. Some taxpayers who were victims of a natural disaster have even longer to file their returns.
April 18, 2022 is also the deadline for Extension Taxfilers, the IRS grants 6-months of automatic extension of time. C-Corps and Personal Taxfilers have to report Form 7004 and Form 4868 to receive the extension of time to report the tax returns. At https://ExtensionTax.com we support electronic filing for all the Federal Extension Tax returns.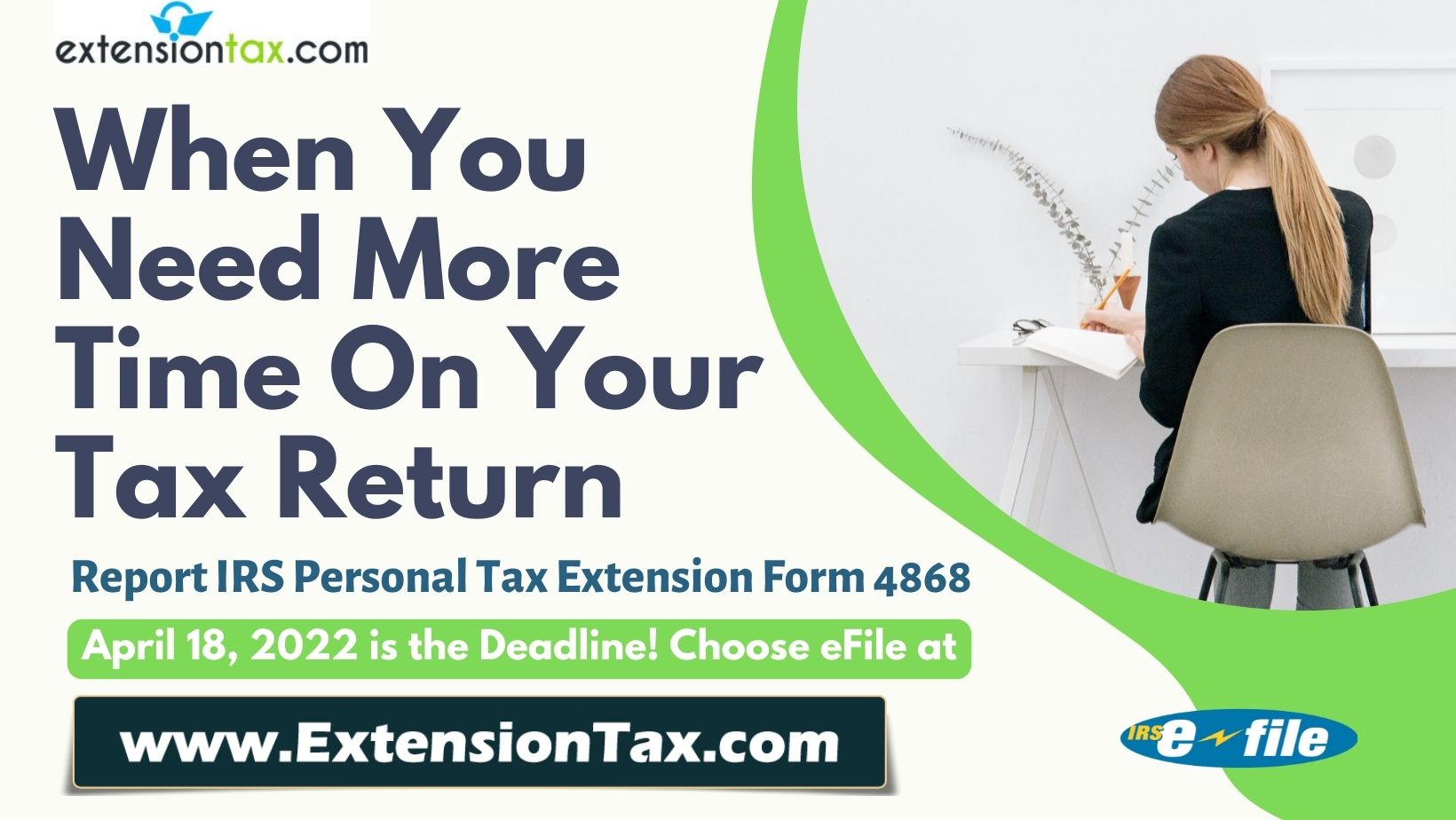 Continue reading Tax Time Guide: Electronic tax payment and agreement options available to taxpayers who owe →