Tax2290.com is an IRS authorized electronic filing service provider for Federal Vehicle Use Tax – Form 2290. With the tax season kicked off in July we started processing Form 2290 returns for Tax Period July 2020 through June 2021. August 31, 2020 is the due date this year and 2290 taxes has to be reported and paid for vehicles that is put to use in July 2020.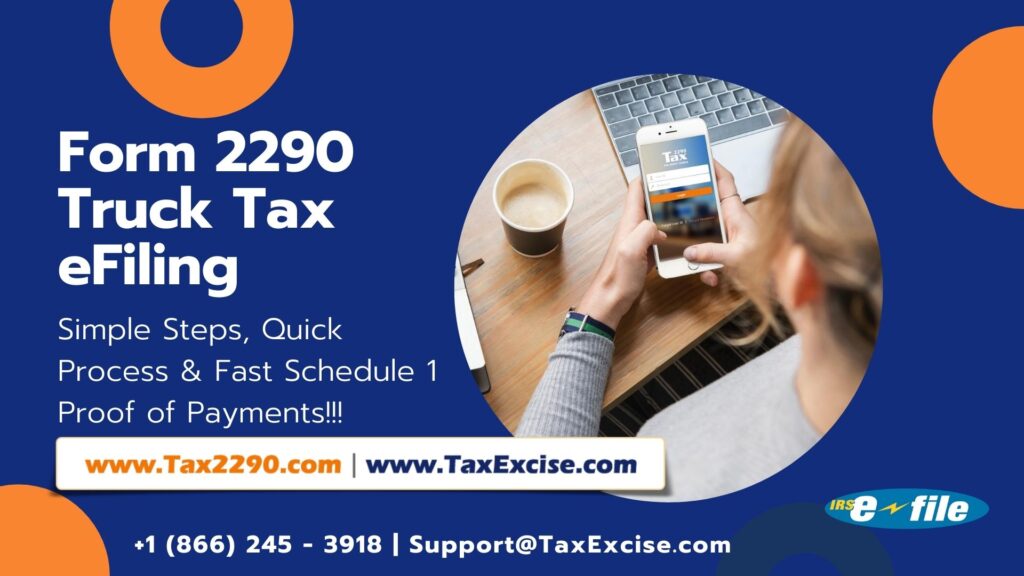 Electronic filing can guarantee IRS watermarked Schedule 1 "Proof of Payment" instantly once it is made available by the IRS. We would suggest to file it little earlier to allow some time to work on your return if in case it gets rejected by the IRS. Even if you missed to add a vehicle or if you happen to report an amendment or VIN correction.
Efile 2290 is always rewarding for the truckers, owner operators and trucking companies to save on the 2290 tax preparation charges. Recordkeeping is great when you efile with us. For long time now IRS has stopped sending Printed Form 2290 to the truck taxpayers as a reminder. Tax2290.com has taken adequate effort to remind our users about the tax season and deadlines, even we roll out prefiling for early filers to make best use of it.
---
---
The best website to efile 2290 heavy vehicle use tax is now added Clone Return a new feature for returning users to clone a previously reported return and file it right away. This could save you a lot of time and no need to keep working on your 2290 return when you have not changed anything from the previous year, but still you can make changes to the return with your needs.
Tax2290.com is rated top and the market leader, in fact the most preferred electronic filing service provider as we keep adding more features and service, improving the user experience and usability points year on year and never increased our pricing since 2009.
The Tax2290 Support Desk is also working through the season to facilitate seamless efiling service to the truckers. The most experienced and the first of its kind website was first to be in the list to enable electronic filing for federal vehicle use tax form 2290 since 2007. From there no looking back with the awesome support of American Truckers and Owner Operators.