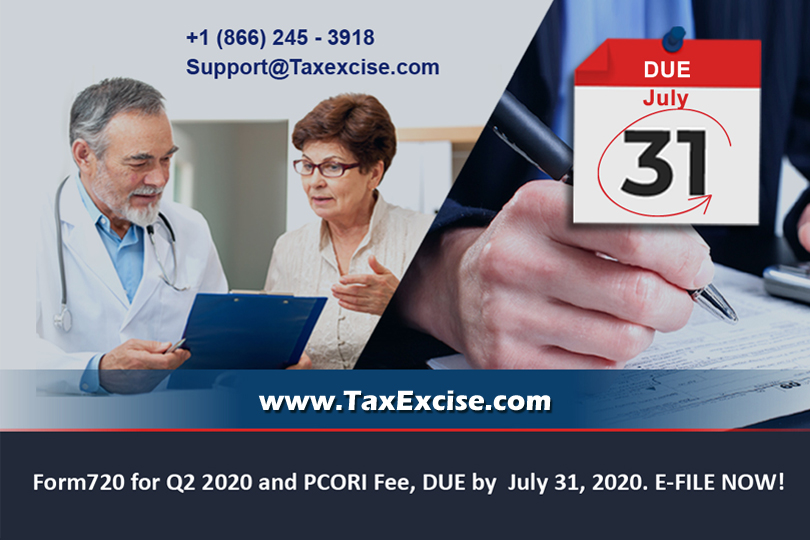 Did you know, The first PCORI fee was assessed for plan years ending after Sept. 30, 2012, and the fee for the first plan year was $1 per plan enrolee, it increased to $2 per enrolee in the second year and was then indexed in subsequent years based on the increase of the projected per capita amount of National Health Expenditures.
We have certainly received an influx of inquiries regarding the IRS' plans for PCORI, and just as we thought, the IRS has EXTENDED the Patient-Centered Outcomes Research Institute Fee (PCORI) for an additional 10 YEARS. As a result of this extension, PCORI fee will continue to be imposed through 2029.
In the Sections 4375 and 4376, the IRS set the amount used to calculate the PCORI fee at $2.54 per person covered by plan years ending Oct. 1, 2019, through Sept. 30, 2020. The applicable rate for policy and plan years ending on or after October 1, 2020, will be included in future revisions.
The next annual fee that sponsors of self-insured health plans must pay to fund the federal Patient-Centered Outcomes Research Institute (PCORI) is due July 31, 2020, and should be reported on the second quarter filing of 2020.
The PCORI fee is due every July 31 following the last day of the plan year. If you file the second quarter Form 720 only to report the PCORI fee, no filing is required in other quarters unless you have to report other fees or taxes.
The chart below shows the fees to be paid by July 31, 2020, the per-enrolee amount depends on when the plan year ended, as in previous years.
$2.45 per covered life for plan years ending in January – September 2019.
$2.54 per covered life for plan years ending in October – December 2019.
Fully-insured health plans are still not responsible for paying PCORI. This IRS Chart found here: https://www.irs.gov/newsroom/application-of-the-patient-centered-outcomes-research-trust-fund-fee-to-common-types-of-health-coverage-or-arrangements illustrates the various health coverage types and arrangements subject to the PCORI fee.
With the annual Patient-Centered Outcomes Research Institute (PCORI) fee deadline rapidly approaching on July 31, 2020, we at www.TaxExcise.com are fully geared up and in-line with the IRS updates to make sure your tax returns are complying with all the IRS specified filing requirements.
Heads-up on the Deadlines for July 2020:
Quarterly Federal Excise Tax Form 720 is due by July 31, 2020 for second quarter 2020.
PCORI is due by July 31, 2020 for second quarter 2020.
To ensure we are able to provide you with the best customer service, our tax experts are at your disposal for any Federal tax-related questions. Feel free to reach us on our toll-free number @ 866-245-3918 or drop us an email to support@taxexcise.com or try out our LIVE CHAT option available on the website. We're available on all Business days between 9:00 AM to 6:00 PM Central Time.
Stay Safe!