An important alert to the Heavy haulers, Heavy Truck Owners, Owner Operators and Trucking Carriers about renewing the IRS Tax Form 2290 and the Schedule 1 Proof of Payment for the new Truck Tax Season that starts July 2022 through June 2023. Tax2290.com powered by TaxExcise.com is now ready and authorized by the IRS after regular new tax year approvals. Tax2290 brings you the simplest and easiest online website for anyone to complete the HVUT Truck Tax returns, with 100% accuracy.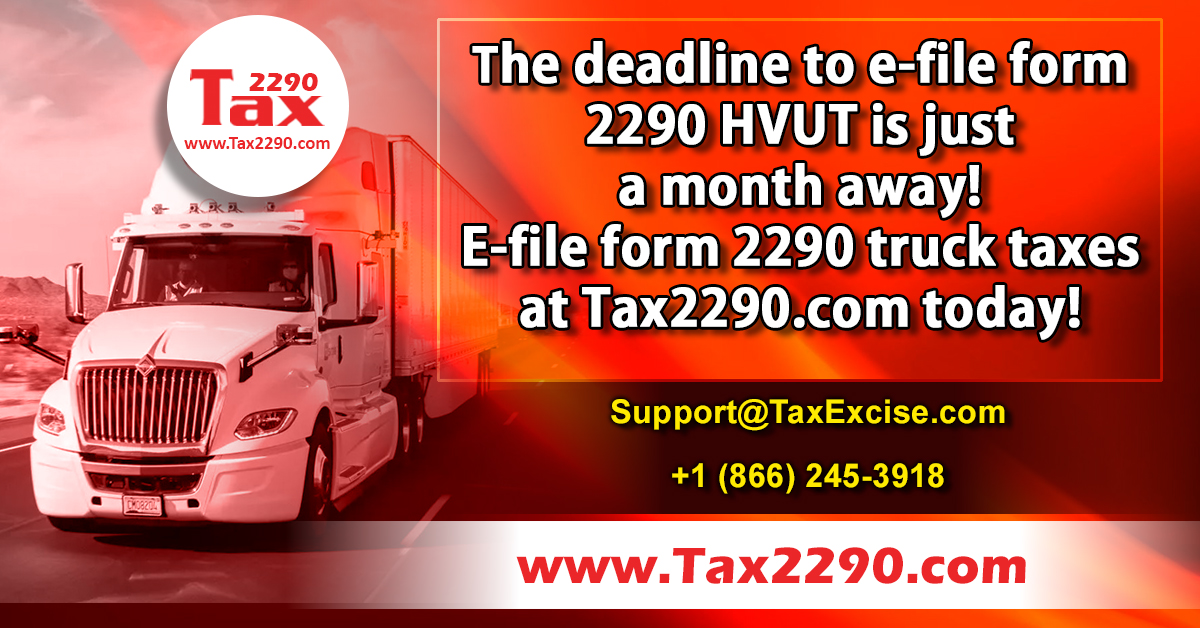 Truckers those who have registered, or are required to register large trucks with a taxable gross weight of 55,000 pounds that it's time to file heavy vehicle use tax using form 2290 for the Tax Year 2022. The deadline to file and pay is August 31, 2022, for vehicles used on the road starting from July 2022. This Tax Season starts from July 2022 through June 2023, and the taxes are paid in full for the 12 month period.
IRS Heavy Truck Tax Form 2290 for Tax Year July 2022 – June 2023:
Truckers, owner operators and heavy haulers need to report federal vehicle use tax Form 2290 on vehicles put to use public highways between July through June tax period. IRS Tax Form 2290 is used to report and pay this Heavy Highway Vehicle Use Taxes, or HVUT. Form 2290 with Schedule 1 is filed annually by July and August, however August 31 is the deadline to complete the HVUT tax return.
Now you can electronically file, or e-file, your heavy vehicle use tax Form 2290 for vehicles weight over 55,000 pounds. If you have more than 25 vehicles at this weight, e-filing is required by the IRS. If your vehicle is operated well within the mileage use limit of 5,000 miles (7,500 miles for agriculture vehicles), you can electronically prepare and report tax exemption or suspension on these vehicles. Tax 2290 amendments on increase in taxable gross weight or low mileage vehicle exceeds mileage use limit can also be filed electronically with IRS. When you have claims on sold/traded or transferred vehicles, destroyed or stolen vehicles you can claim a refund online using IRS Tax Form 8849, Schedule-6 returns.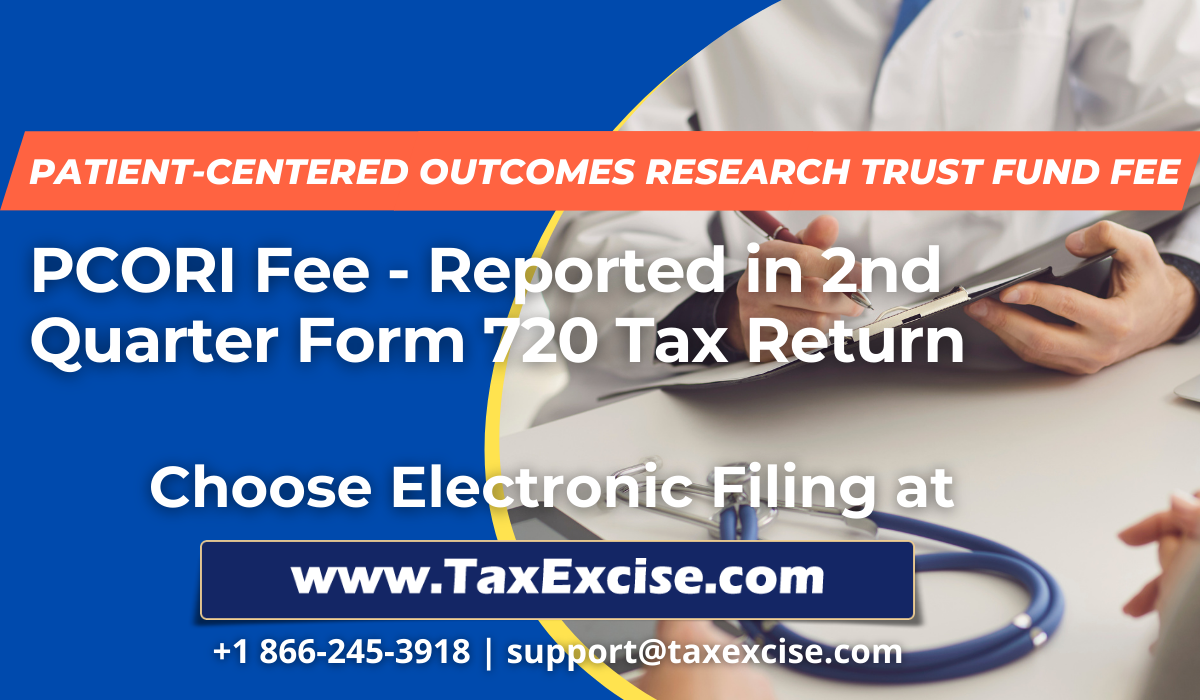 Form 2290 and Schedule 1 Renewal for 2022 – 23 Tax Period.
The renewal period for HVUT Form 2290 is typically from July 1 to August 31 each year. Normally this 2290 tax is reported between July 1 to August 31, filing after that would get penalties and late filing charges. Irrespective of your vehicle registration deadlines, this Form 2290 falls due for very Truck Owner and the 2290 taxes are to be paid in full with the IRS. Upon electronically completing and paying 2290 taxes, the IRS processes and approves a Watermarked Schedule 1 "Proof of Payment" which can be used to complete your registration or renew registration with the state DMV's and DOT's.
Tax2290.com the IRS Authorized eFile Service Provider:
Tax2290.com is the IRS authorized electronic tax filing service provider for Federal Vehicle Use Tax – Form 2290 since 2007.  Supporting owner operators, trucking companies of all size to complete the 2290 taxes online and pay directly with the IRS.
Tax2290.com is the first website to start electronic filing service for Truckers since 2007, no turning back and becoming the most trusted service for Truckers to receive the Schedule 1 copies instantly. The step by step guide and easy to use website makes it a delight for truckers to choose efile, records keeping is free and easy, and any user can get access to their tax records anytime from anywhere. The new feature, Clone a return option helps a truck taxpayer to complete the return in just minutes by just reusing the tax date from a previously accepted tax return. The value added features like Text Alerts, Fax Copies, Bulk Vehicle Data Upload, Import Vehicles from a previously reported tax return makes 2290 electronic filing a breeze here at Tax2290.
Economic service and pocket friendly pricing makes it affordable for truckers to choose Tax2290 and use the service continuously year on year. Reporting this 2290 Truck Taxes made easy and safe, with real person at your sides to guide and help you to complete the tax 2290 returns electronically. The online service zero down all possible human errors and ensure 100% accuracy. The time taken to complete the tax return in minimal, and receive the IRS Watermarked Schedule 1 proof instantly once the IRS approved your 2290 tax return. Reach us today to experience the difference at (866) 245 – 3918 or write to us at support@taxexcise.com.
---