America takes this #Thanksgiving time to honor and show gratitude to all professional truck drivers for their hard work and commitment in tackling one of our economy's most demanding and important jobs. There're 3.5 million professional men and women not only deliver our goods safely, securely and on time, they also keep our highways safe. Thank You Truckers for all the support you do to us…
Turkeys Don't Fly, So How Do They Get to Your Table? Its the Truckers who deliver them to us. From all of us here at Tax2290.com, TaxExcise.com and ThinkTrade inc. we are grateful for the opportunity to serve you and wish you and your family a Happy Thanksgiving.
As a token of appreciation we offer a flat 15% off on 2290 eFile fee to save for the Thanksgiving Treat… Apply code "GIVETHANKS" to save.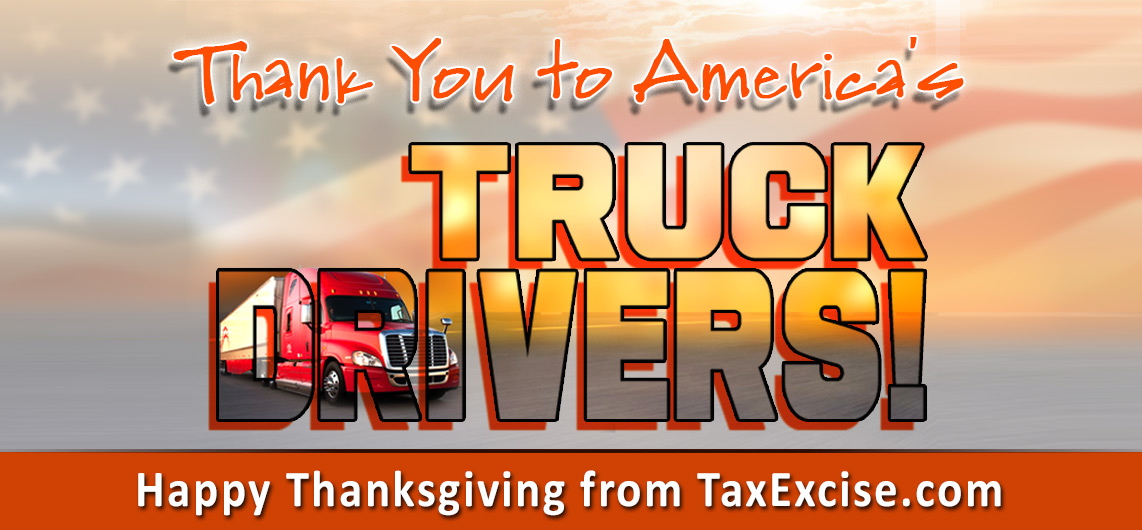 Feel free to contact our Support Team 1-866-245-3918 or write to us @ support@taxexcise.com or feel free to ping them using the LIVE CHAT Option on the website.