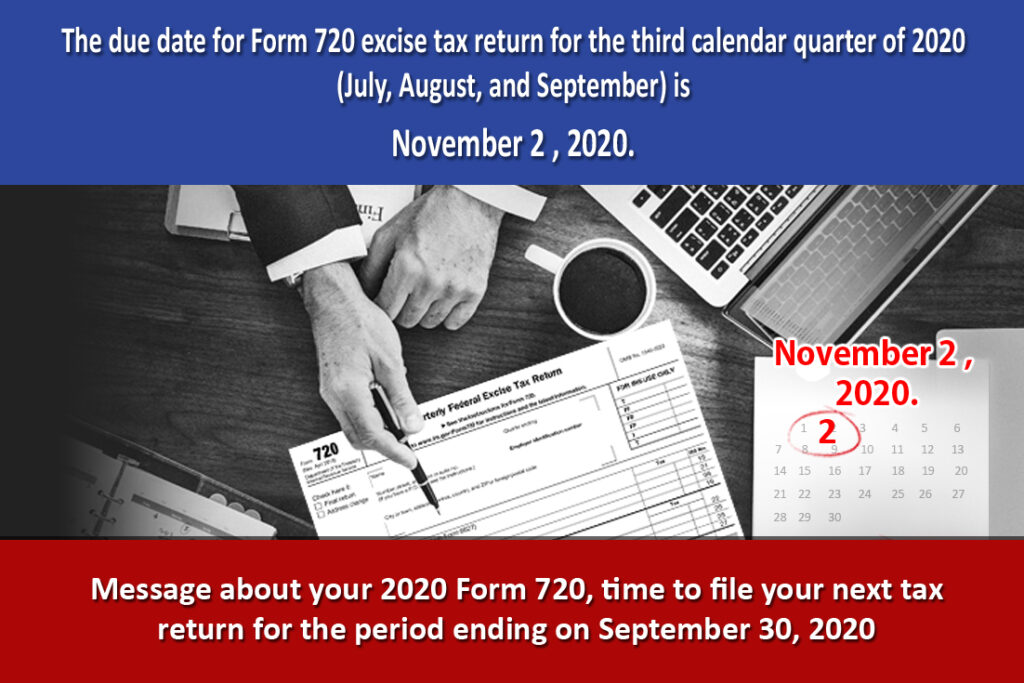 For every tax professional and business owner alike competitive pricing has always been the deciding factor and need of the hour. Being the only decade old provider we at TaxExcise.com have always understood the needs of our customers. Through much-gained knowledge and multiple customer feedback we have come up with a game plan, you can now E-file Form 720 starting from low as $29.99 for detailed information on pricing you can also visit http://taxexcise.com/ExciseTax/Pricelist.aspx Users would also need to be reminded that the Third quarter of 2020 (for the months July, August, and September) is due by November 2, 2020. And Even if you are not liable for excise taxes during any of the quarters during the year, you must send in Form 720 before the due date.
The IFTA (International Fuel Tax Agreement) is also due for the third quarter of 2020 by November 2, 2020, the form can be easily prepared on the website, and once completed a pdf copy would be made readily available.
For users who have questions on your tax forms do reach our help desk for added support. We are operational from 9am to 6pm Central time, and to have maximum outreach in terms of customer service feel free to use our three-way line of communication, you can reach us at 866 – 245 – 3918 or write to us at support@taxexcise.com, LIVE CHAT support is also available that allows you to connect with our agents and get your questions answered instantly.