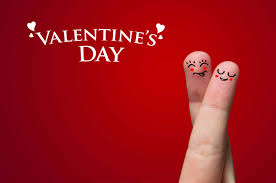 "Love is composed of a single soul inhabiting two bodies" – Aristotle. The essence of love is always wonderful and especially when you share it with your loved ones. There cannot be a better day than Valentine's Day to express your love and care to your dear ones. Every year, millions of people celebrate this day and try out various ways to make this day special and memorable. Unlike other professionals who usually get time to spend the day with their dear ones, those in the trucking industry hardly have time to cherish the day with their loved ones. However, if you are a trucker and fortunate enough to get some time to spend the day with your family then you should take every opportunity to make it special.
It is a known fact that truckers hardly have time for their families but there are interesting ways to help them make the Valentine's Day special for her. Although from a distance but following some of the fun ideas can bring in some romance to their boring and monotonous life. Moreover, no one knows what your sweetheart likes better than you and making a small effort will help you express your love for her. The pointers discussed below can help you get some of the best ideas to woo her.
Prove & Show that You Care:
Remember the last time you expressed love to your spouse? If you say your work did not have let you do so with Valentine's Day round the corner, you have all the reason and time to do so. Moreover, it is not always giving gifts that you have to express your love but sending a wonderful message can do the magic too. She has stood beside you thick and thin and it is the right time you can make her feel how special she is.
Remind her/him of the Special Moments:
Every couple has bundle of memories to share for all the years spend together. Sending her a personalized photo frame with a memorable photo will surely make her day. You can also write a personal message on the photo frame to show that you care. There are several websites help you create wonderful picture frames at affordable prices.
At this juncture of love filled month, we would gently remind you about the upcoming Federal Excise tax Form 2290 tax deadline that falls on February 28, 2017 for heavy vehicles that were first used on road in the month of January, 2017 since July 2016. E-file it with www.Taxexcise.com , The ONLY DECADE OLD IRS Authorized E-file Service Provider for E-filing Federal Excise tax Form 2290. Call us @ 1-866-245-3918 or write to us @ support@taxexcise.com .